UPDATED COVID-19 OFFICE PROCEDURES
Currently, our office is strictly appointment-only.
A Message to Our Valued Patients
We hope this notice finds you and your family in good health. We look forward to seeing you again, and to getting back into some of our normal routines. While many things have changed in the past months, one thing has remained the same: our commitment to your safety.
Infection control has always been a top priority for our practice. We follow infection control recommendations made by the American Dental Association (ADA), the U.S. Centers for Disease Control and Prevention (CDC) and the Occupational Safety and Health Administration (OSHA). Our infection control processes are in place so when you receive care, it's both safe and comfortable.
You may see some changes prior to and at future appointments. We've made these changes to help protect everyone who enters our office.
Our new procedures and policies include
Our office will be strictly appointment-only to allow for social distancing between patients. That might also mean you are offered fewer options for scheduling your appointment.
There will be nobody sitting in our waiting room; instead, patients will fill out the necessary paperwork from home before their appointment. Patients can access these forms online at our Dentist Hub Website prior to their appointment. These forms include:

Consent Forms
COVID Forms
New Patient Forms
Payment Forms

We have added a new Air Conditioning system and installed UV Lights and an ionized filtration system.
All of our team members have always worn and, to prevent the spread of the virus, will continue to wear personal protective equipment ("PPE"), including n95s.
We have hand sanitizer and soap that you may use before and after your appointment.
We are blocking out extra time for each procedure to eliminate overlapping between patients and to reduce the number of people in the office at one time.
We ask that no more than one person escort a patient to their appointment.
All patients must call us from the parking lot to alert staff that they have arrived. This will help us to minimize patient presence and patient-to-patient contact.
All of our employees fill out a COVID questionnaire and perform temperature checks every day before they come into the office.
Check-in will be through the main door. After their appointment, patients can exit from the back door directly to the parking lot.
For the safety of all, please wear a mask or face covering to your appointment and at all times while in the office. We value your trust and loyalty and look forward to welcoming you back to the office very soon. We look forward to seeing you soon and are happy to answer any questions you may have about the steps we're taking to keep everyone safe in our practice. If you have questions or concerns, please call the office at 858-679-0142 or email us [email protected].
Sincerely,
Dr. Khansari & Team Members
Our Office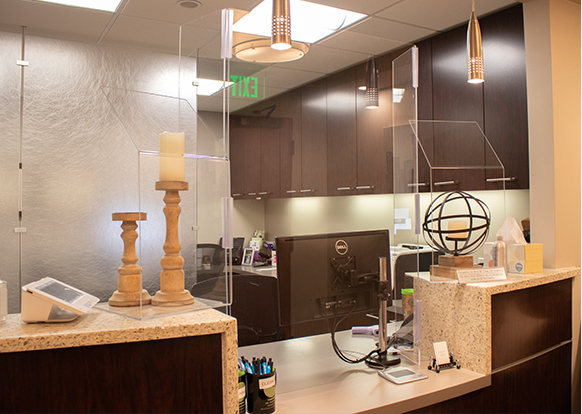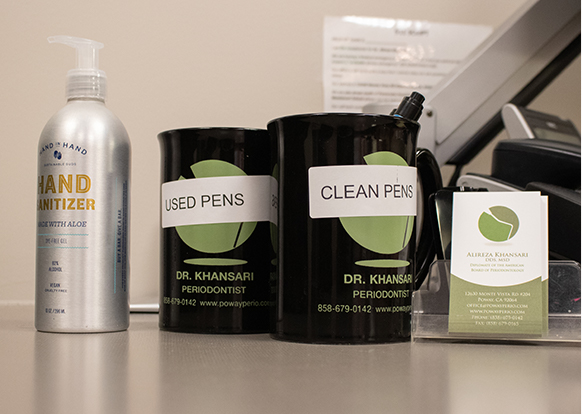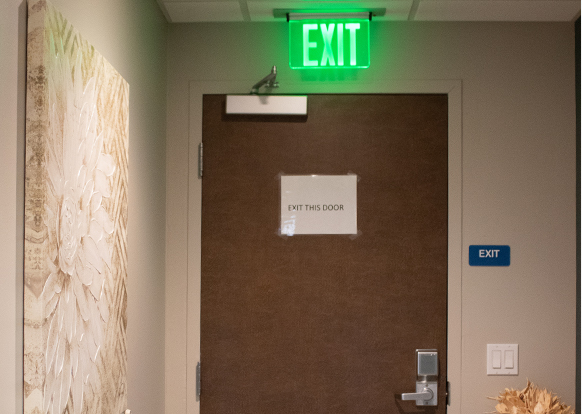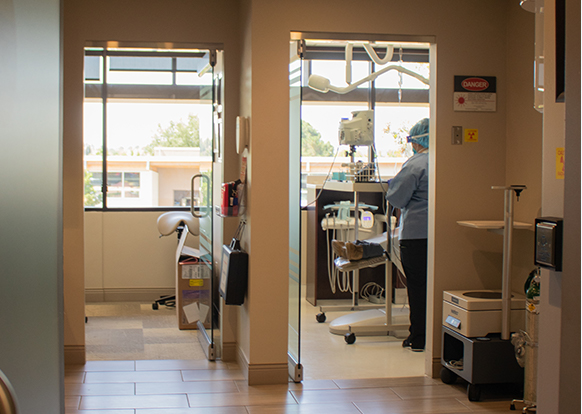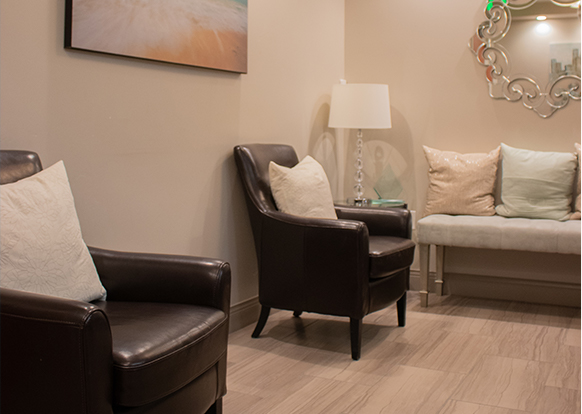 Our Team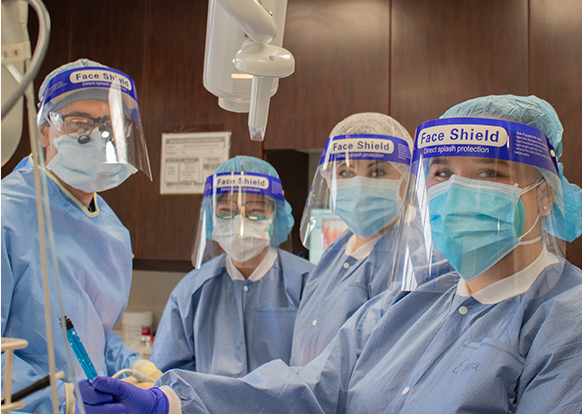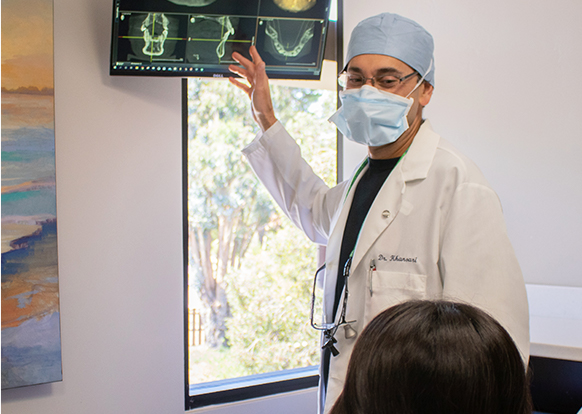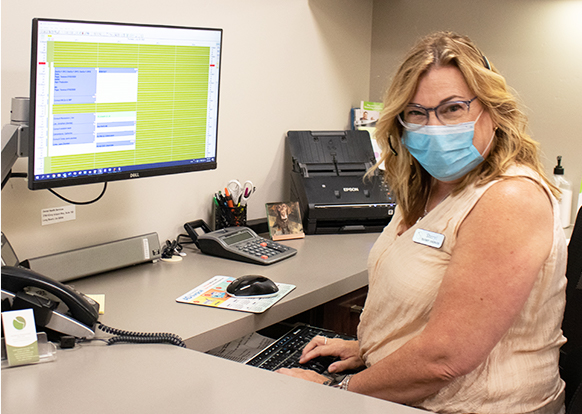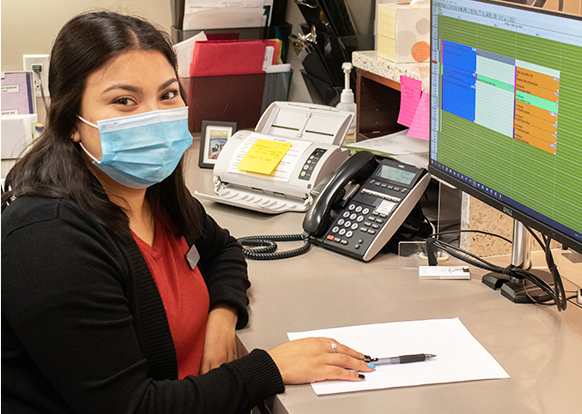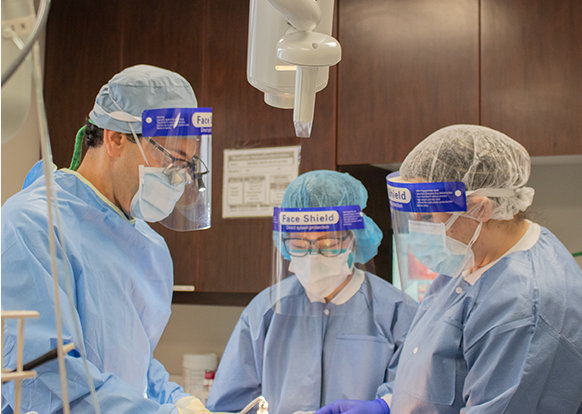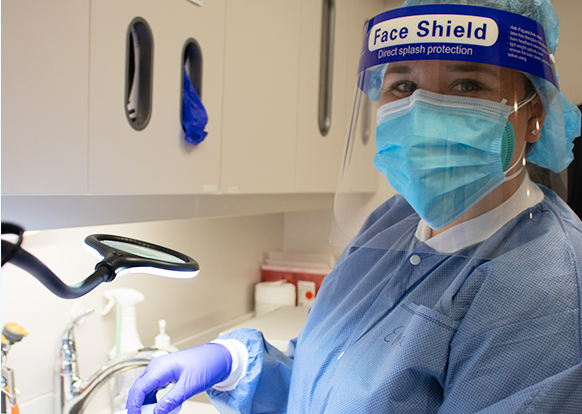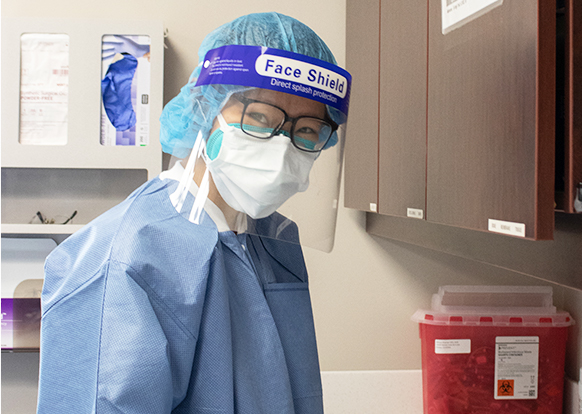 Let's get started!
We're here for you. If you have more questions, we're happy to discuss your individual situation. Simply give us a call at 858.679.0142 or book a consultation with our team.