Oral Pathology Case Studies & Before/After Photos
A 54-year-old male presented with a 1.5 cm lesion on the facial of teeth #'s 7 and 8. The patient reported that the lesion initially appeared after the completion of his orthodontic treatment. At that time, the patient had the lesion biopsied and removed. The lesion has since recurred. Dr. Khansari performed a laser excision of the lesion and sent sections to the pathologist to be biopsied. The pathologist's report confirmed a non-malignant peripheral ossifying fibroma. Dr. Khansari then performed a gingivoplasty to recontour gums in the aesthetic area. Upon healing, the patient was glad to still have a healthy, even gumline when he smiles.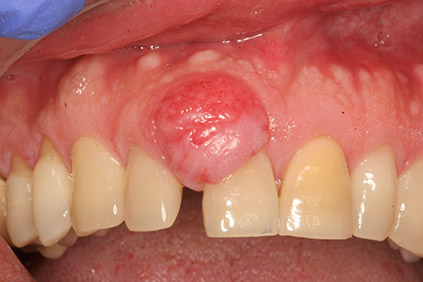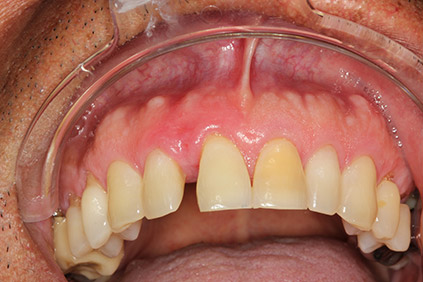 To get started, schedule an appointment!
Here at Poway Perio, under the experience of Dr. Alireza Khansari MSD, we are happy to help you fight periodontal disease and get your teeth and gums back to good health. If you have more questions or would like to book a consultation, we're happy to discuss your individual situation.