WHAT IS THE TREATMENT OF PERIODONTAL DISEASE
Periodontal disease is an inflammatory disease that affects your teeth and the tissue around your teeth, like your gums and jaw bone.
Early periodontal disease, known commonly as gingivitis, can often be taken care of and even reversed with mindful dental care, such as teeth brushing, flossing, using of mouthwash and having regular visits to your dentist. You may have gingivitis if your gums often get red, swell or bleed easily. Why do these symptoms occur? Your gums are reacting this way to the bad bacteria that are starting to infect your gums and the bone supporting your teeth.
Once periodontal disease hits the next stage, periodontitis, it's critical to look into professional treatment. At this more serious stage, gums actually pull away from teeth and gum tissue begins to be destroyed. If this isn't taken care of, bone and teeth can be lost. With periodontal help, though, you can make sure your gums are treated and teeth get back to being healthy.
Periodontal disease. What is it and is there a chance you have it?
What is periodontal disease? What are its stages and symptoms?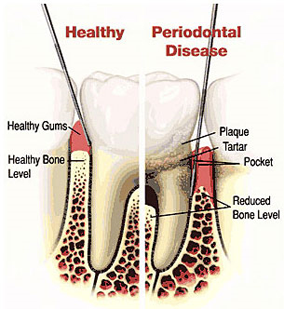 WHY OR HOW DOES A PERSON
GET PERIODONTAL DISEASE?
Why or how does a person get periodontal disease?
The most common reason for why you get periodontal disease is age. Periodontal disease typically starts occurring in adults after age 45. There are other factors that determine if or why someone gets periodontal disease. Some of these reasons include:
History of diabetes or high blood pressure – These are factors that often make people very prone to gum disease.
Genetics – If anyone in your family, such as your parents or grandparents, has had periodontal disease, you're at a high genetic risk for it, too.
Social habits – For example, if someone's been a smoker throughout most of their life, they are at a far greater risk of getting periodontal disease.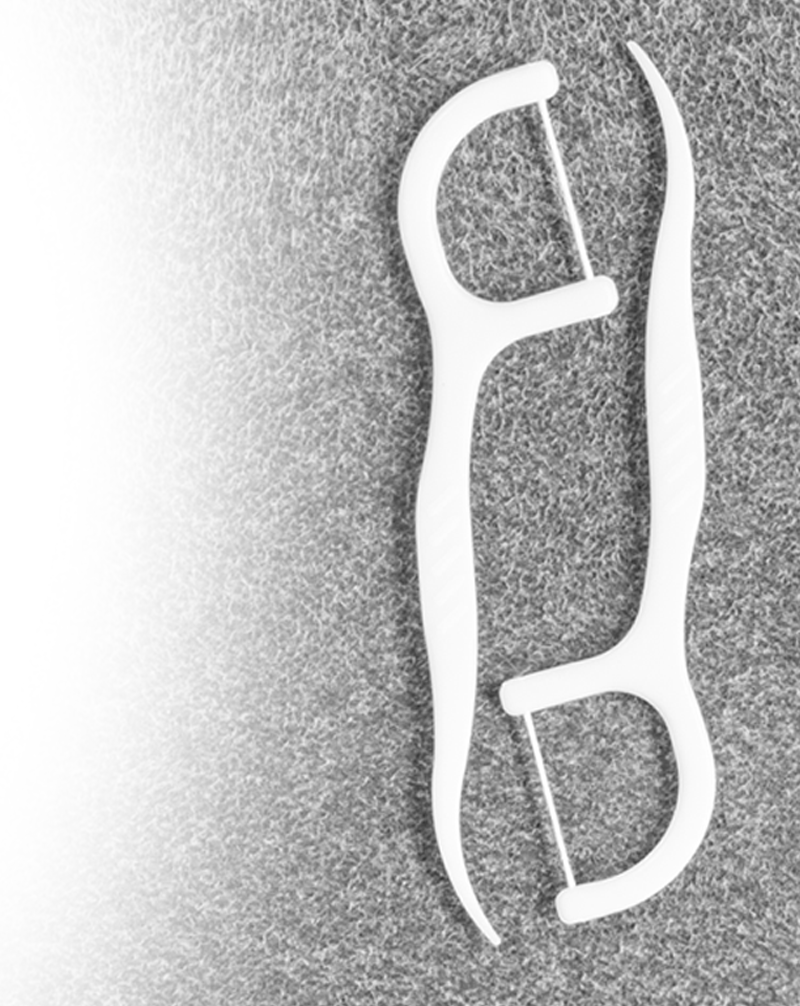 HOW DO YOU TREAT PERIODONTAL DISEASE?
The typical first approach to treating periodontal disease is the least invasive: Doing an extreme, deep cleaning. This is normally done at general dentist office, where the dentist will do a deep cleansing that gets into the deep pockets. After the dentist or their hygienist does that clean up, there's a follow up, usually after 2 months. In some cases, the problem hasn't been solved by that deep cleaning. When this happens, that is when you get referred to a specialist, like our team here at Dr. Alireza Khansari MSD's office.
That's where the second approach happens. Rather than repeating that same cleaning process as the dentist, we take it to the next level to really get to the root of the problem. Thanks to improved and new technology, we can treat the infected area without having to shave into the gum or bone, which used to be a standard procedure. Now, we are very proud of the fact that we can regenerate that area using microsurgical techniques, getting those gums back to their best possible health.
WHAT ABOUT COMFORT, PAIN AND HEALING TIME?
There are many factors you may be concerned about, from how long it takes to heal to the sedation process. That's totally understandable because surgery can seem like a scary thing. Here are answers to these basic questions:
DO WE TYPICALLY SEDATE PATIENTS FOR THIS PROCEDURE?
Most of the time, for the patient's safety and feeling of calm relaxation, we put the patient under. This is something we are happy to discuss further in a consultation.
HOW FAST DO PATIENTS NORMALLY HEAL?
Based on each individual and their unique procedure, healing time truly differs per person. Here are some typical factors:
Age: The younger the patient, the faster they heal.
Genetics: Some people simply heal faster or slower than others.
HOW MUCH PAIN OR COMFORT DO PATIENTS EXPERIENCE?
Our team at Dr. Alireza Khansari MSD's office puts a very strong focus on comfort. Everyone has a different tolerance for pain and discomfort, but by using top notch technology and the best biological mediators for regeneration, we truly work to ensure our patients have the most comfortable procedure possible.
MON 7:00AM - 4:00PM | TUE 8:00AM - 5:00PM
WED 7:00AM - 4:00PM | THU 8:00AM - 5:00PM
FRI 7:00AM - 1:00PM